HOW TO DISABLE REGEN LIGHT DEF GAUGE ON INTERNATIONAL AFTER DELETE
1. Prepared
NexIQ USB Link 1, 2 or device RP1210

Key ON, Engine OFF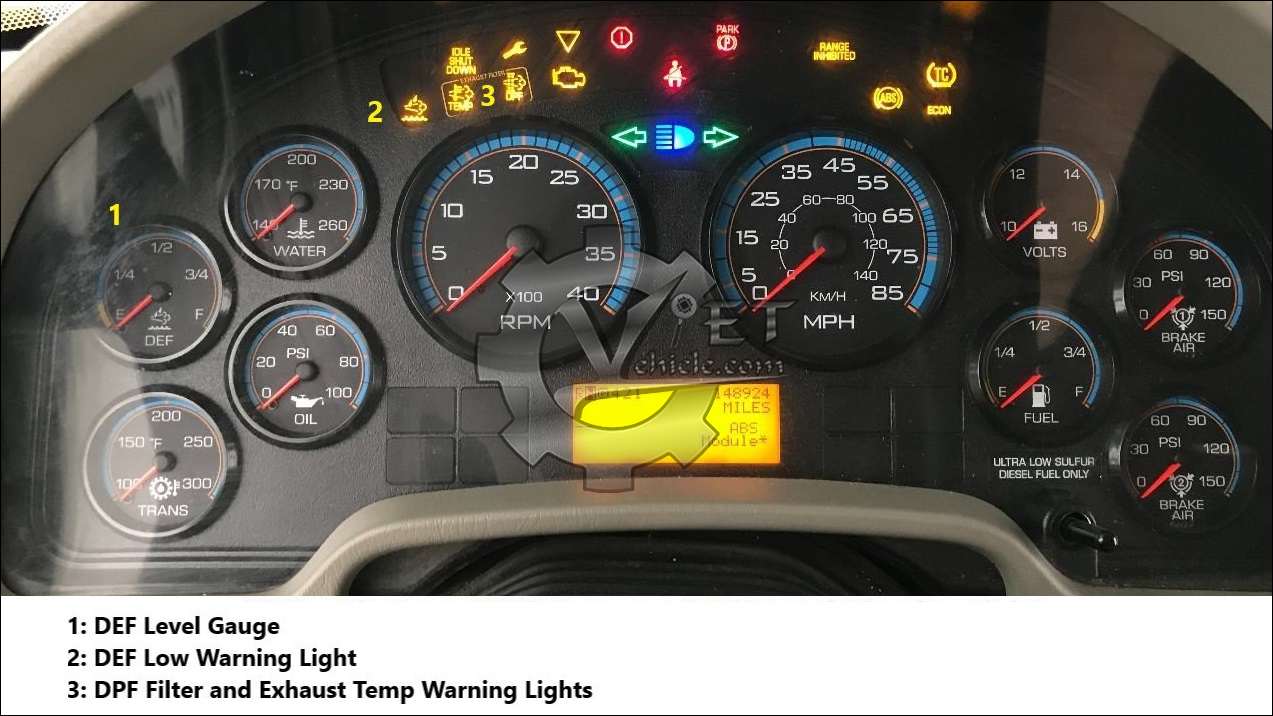 2. Process
a. Open the software and connect to the truck.
b. Choose Features
Uncheck 3 item:
BC PROG, DEF Gauge $ Warning Indicator

BC PROG, EXHAUST CLOGGED IND. 2010, Indicator for Clogged Diesel Particulat..

BC PROG, EXHAUST HIGH TEMP 2010, Indicator for High Exhaust Temperatures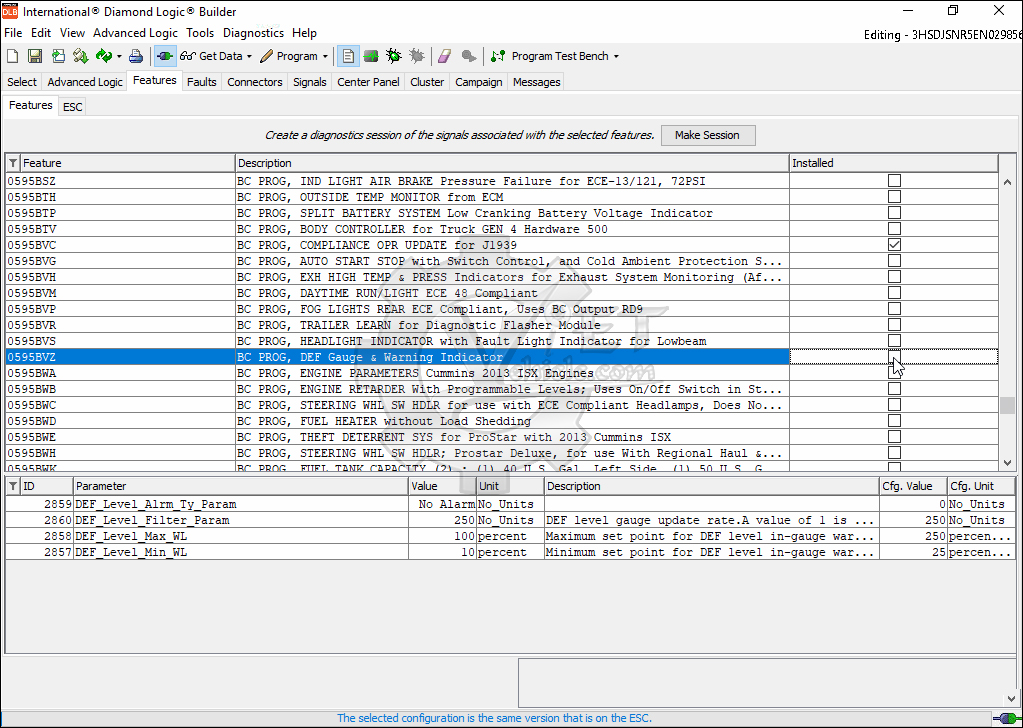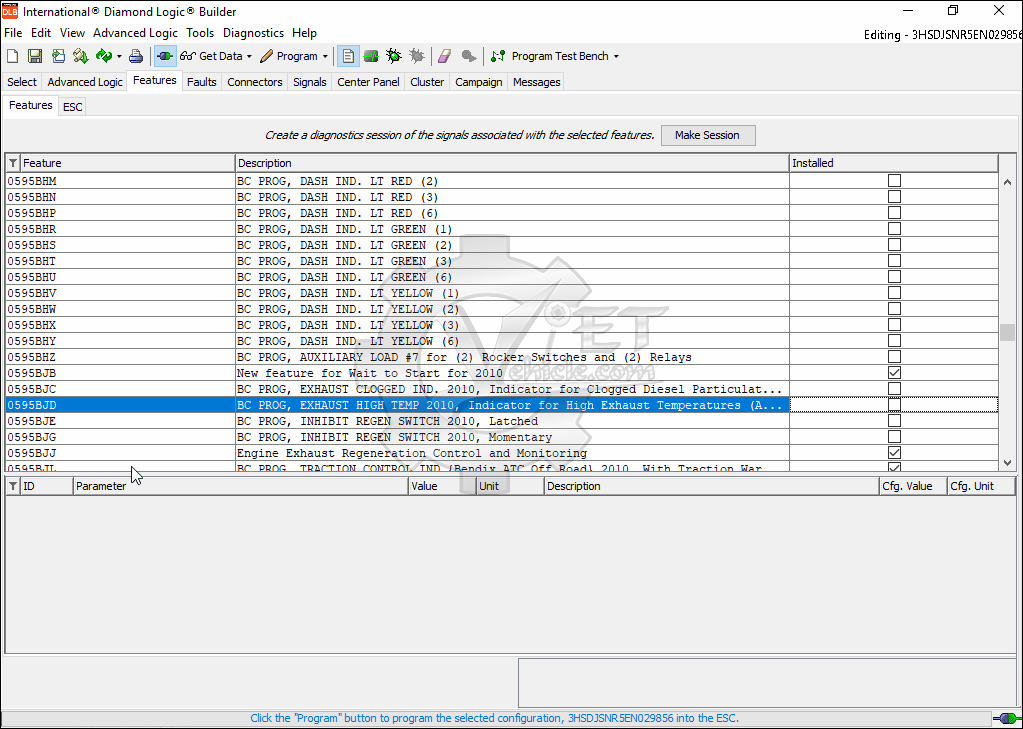 c. Press Program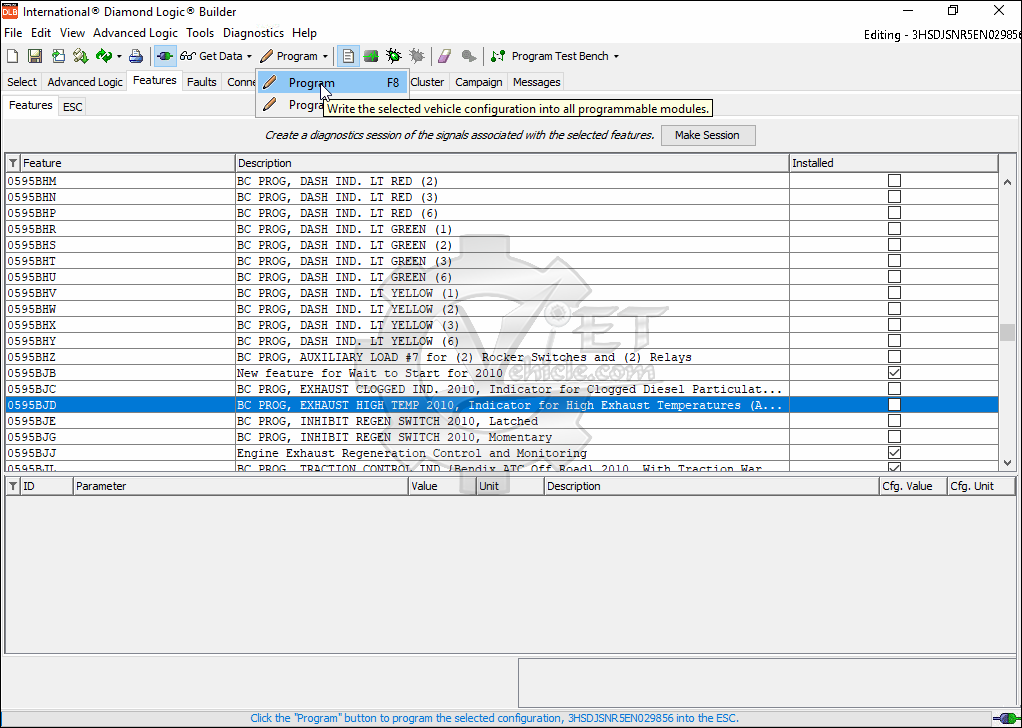 d. Press OK. Done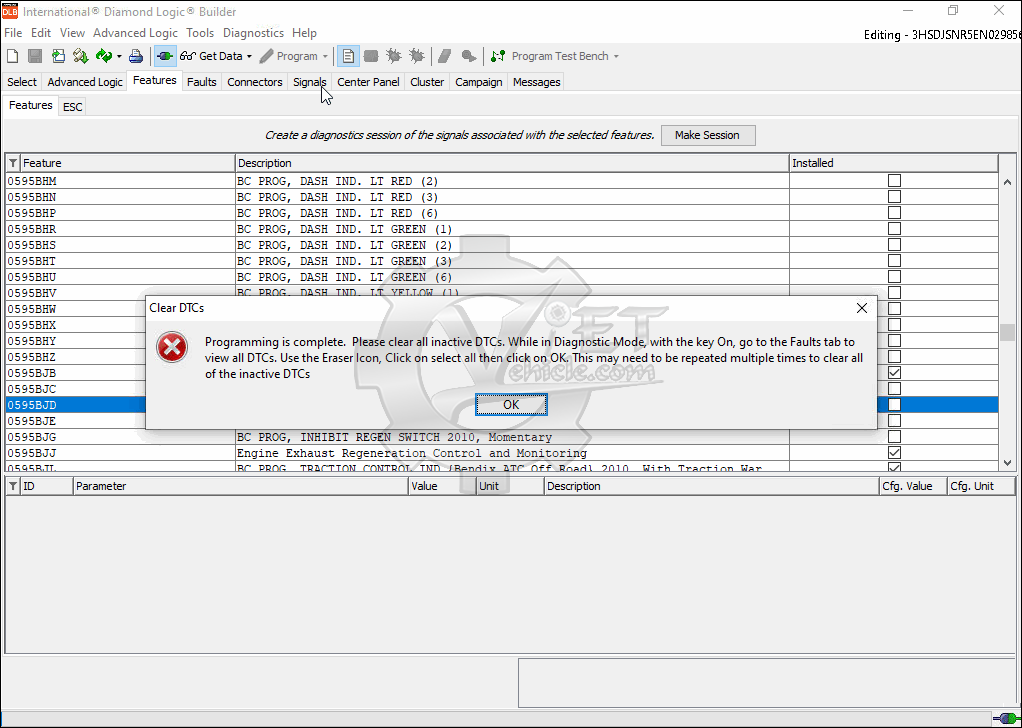 News
Subscribe to Our Newsletter
Please fill in the form below, so we can provide you with an up-to-date information about our new arrivals.